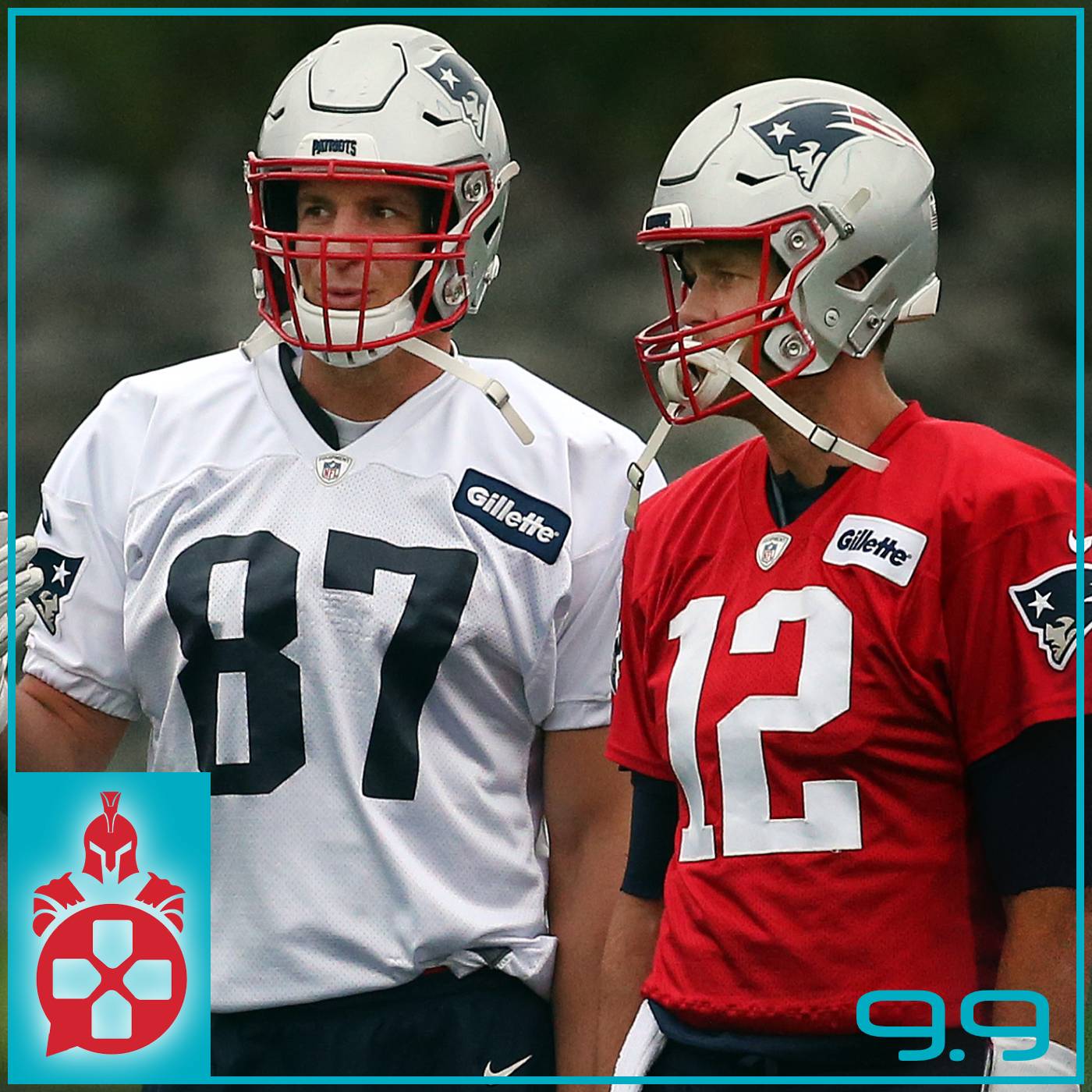 Happy Hump Day everyone! Welcome back to another fantastic episode of the Online Warriors Podcast! We've got a ton of news to talk about this week, as well as a sneak peak at Yard Party's new album! Let's get into it:
- Gronk returns from retirement to play for the Tampa Bay Buccaneers and reunite with Brady (2:25)
- Nintendo responds to low-inventory issues by increasing console production (20:20)
- NBC drops new trailers for original shows coming to their new streaming service, Peacock (34:54)
After our news coverage, we go more hands on and cover what the crew has been up to the last week.
- Illeagle keeps working at Dishonored 2 (53:10)
- Nerdbomber starts playing Detroit: Become Human (53:32)
- Techtic takes a chill week and just kind of... floats (56:30)
Unfortunately, Fantasy Movie League as a whole is on hold due to current events that have results in movie delays and theater closures. 
But, we still have our trivia! This week, Nerdbomber dregged up some great 80's movie trivia! Who will be the champion? Find out at (57:15)
This week we have a special promo from our friends over at Yard Party. Their debut album "IN SEARCH OF AN EXIT" is a great blend of punk, alternative rock, pop, and post-hardcore - and it's OUT NOW for download/stream on all major platforms and YardPartyBand.com
Special shoutout to our Patreon Producer: Ben Cheknis.
We'd like to thank each and every one of you for listening in every week. If you'd like to support the show, you can drop us a review on your favorite podcast platform or, if you're feeling extra generous, drop us a subscribe over at Patreon.com/OnlineWarriorsPodcast. We have three tiers of subscriptions, each of which gives you some awesome bonus content!
As always, we appreciate you tuning in, and look forward to seeing you next week! Stay safe and healthy everyone!
Find us on Twitter:
@OnlineWarriors1
@OWIlleagle86
@OWNerdbomber
@OWTechtic 
Follow us on Facebook and Instagram!