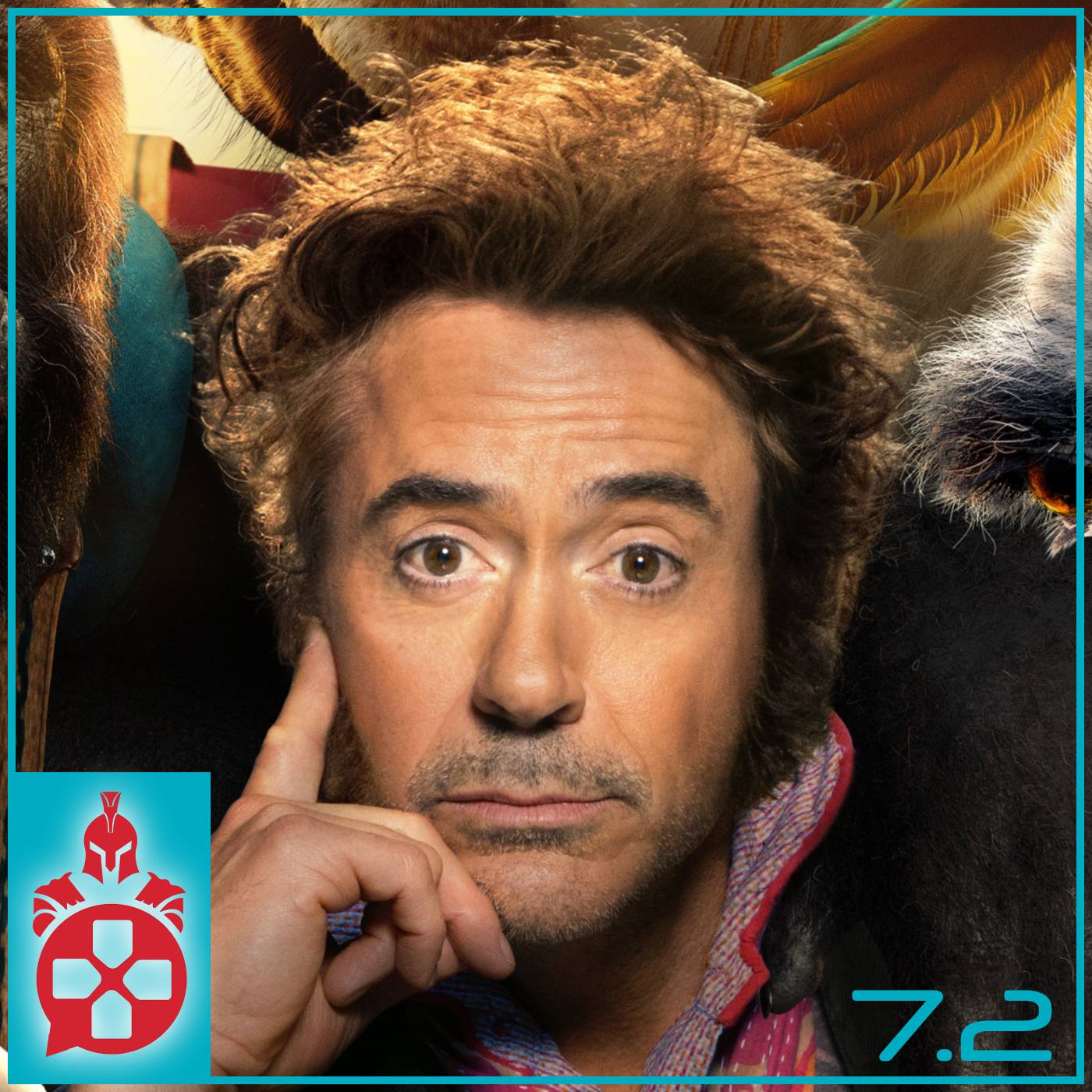 Welcome back to another episode of the Online Warriors Podcast! We're here with episode 7.2 (original release date 10/16/2019) bringing you some of the latest nerdy news and discussions. To kick things off, we check out what happened lately in the world of nerd:
- RDJ's first post-Marvel project is revealed as a new trailer drops for Doolittle (2:21)
- Fortnite's map is swallowed by a black hole and replaced with "Fornite Chapter Two" (17:46)
- Zoe Kravitz is cast as the Catwoman to RPat's Batman (35:52)
Then, we delve into some hands-on content and see what the gang has gotten into in the past week:
- Nerdbomber finally finishes the giant doorstopper that is Pierce Brown's "Dark Age" (42:58)
- Techtic (and Nerdbomber) start to tackle Borderlands 3 (45:04)
- Illeagle spends a week at the cinemas, catching up with The Joker and much more (51:28)
Next comes the recap of the Online Warriors Fantasy Movie League week-in-review. Want to join in the fun? Check out the league under "Online Warriors Podcast" at www.FantasyMovieLeague.com and use password "podcast" to sign up today! Who knows - maybe your name will be read off the leader board next! (54:38)
Finally, we wrap things up with some lie detector trivia! This week, Nerdbomber hosts the show and the topic is "Candle Scents." (57:40)
Special shoutout to our Patreon Producer for this week: Ben Cheknis!
As a Patreon subscriber at the Knight level, Ben gets a shoutout as our producer each week, gets input on the quiz topic, and access to exclusive bonus content. He even got to guest on the show! Of course, there are other tiers of patronage with great perks too. Check it out now at www.patreon.com/onlinewarriorspodcast.
A tip of a hat to our indie podcast friend of the week: One Star Bazaar! You can listen to their promo at (35:20) and check their show out at https://onestarbazaar.libsyn.com/