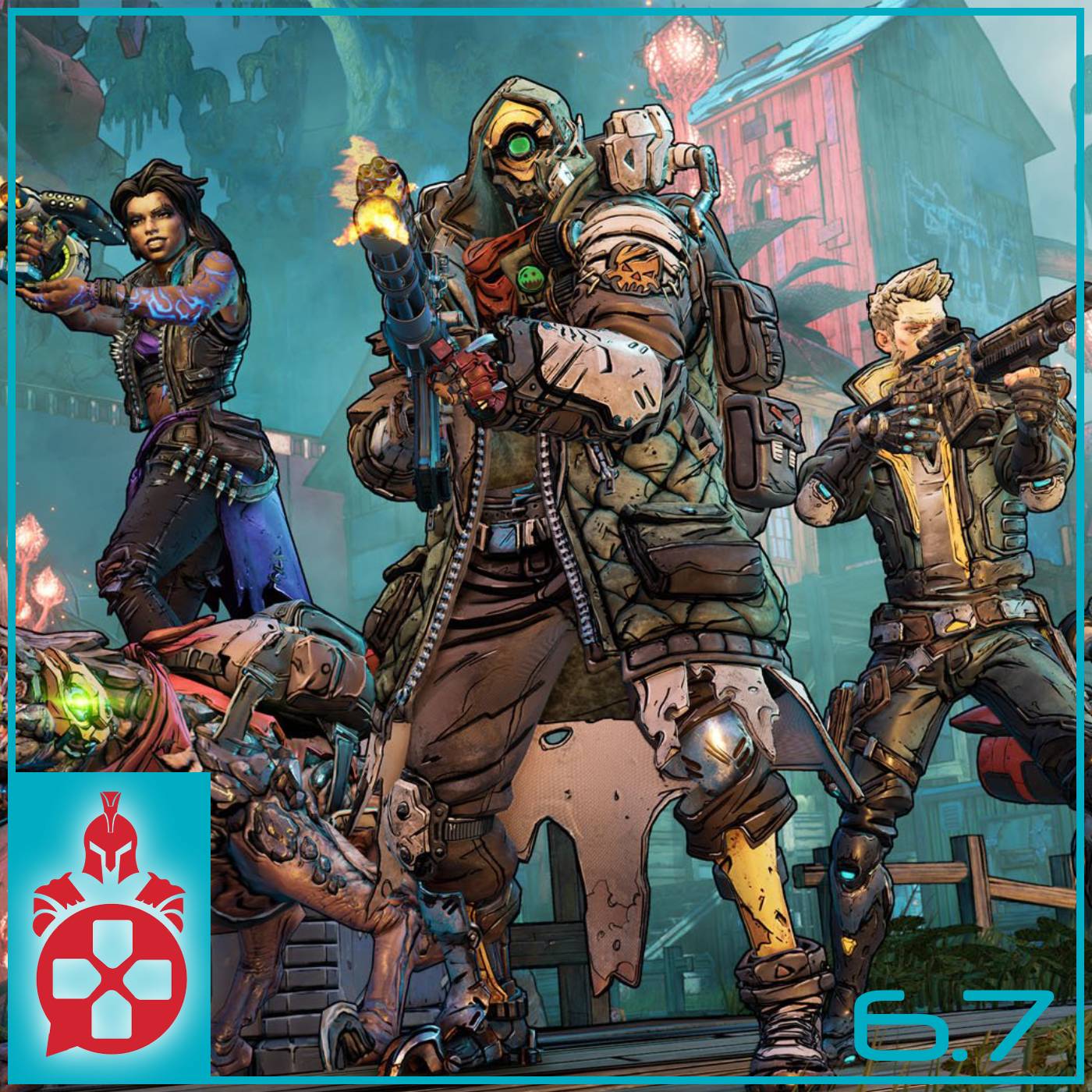 Welcome back to another great week of the Online Warriors Podcast! This week, we cover some of the biggest nerdy news like:
- Pierce Brosnan suggesting a female James Bond (2:58)
- Antonio Brown's crazy weekend (19:49)
- Borderlands 3 with some unconventional review setups (35:06)
Then we take a look at the latest Fantasy Movie League standings! Congrats to HeckItsTek's win this week! (48:18) If you want to play too, look for the "Online Warriors Podcast" league on FML and use the password "podcast" - super creative, we know.
Then the crew checks in with their latest activities:
- Techtic buttons up for the summer (41:44)
- Nerdbomber reads some "Dark Age" (42:22)
- Illeagle sees "Once Upon a Time in Hollywood" (44:40)
Last but not least, the crew celebrates the release of "It" with Stephen King themed trivia. Check it out at (51:30) to see who will take home the trivia trophy this week!
Special shoutout to our indie-podcast friend of the week, the Ocho Duro Parlay Hour Podcast! Check them out at https://www.ochoduroparlayhour.com/ and every podcast catcher app!
Want to earn money for listening to your favorite podcasts? Be sure to check out Podcoin and sign up with our promo code "OnlineWarriors" for 300 free podcoin at sign up.
Our Patreon producer for this week's episode is: Ben Cheknis!
Want to become a Patreon producer too? Subscribe at the Knight tier on our Patreon (https://www.patreon.com/onlinewarriorspodcast) and also receive some great additional content! We have three tiers of patronage and you'll get exclusive access to awesome stuff like Bonus Segments, Vlogs, and Voting! Can't afford a subscription? You can still support the podcast by spreading the word, leaving reviews, and telling friends about the Online Warriors!
Reach out to us on Twitter: @OnlineWarriors1!