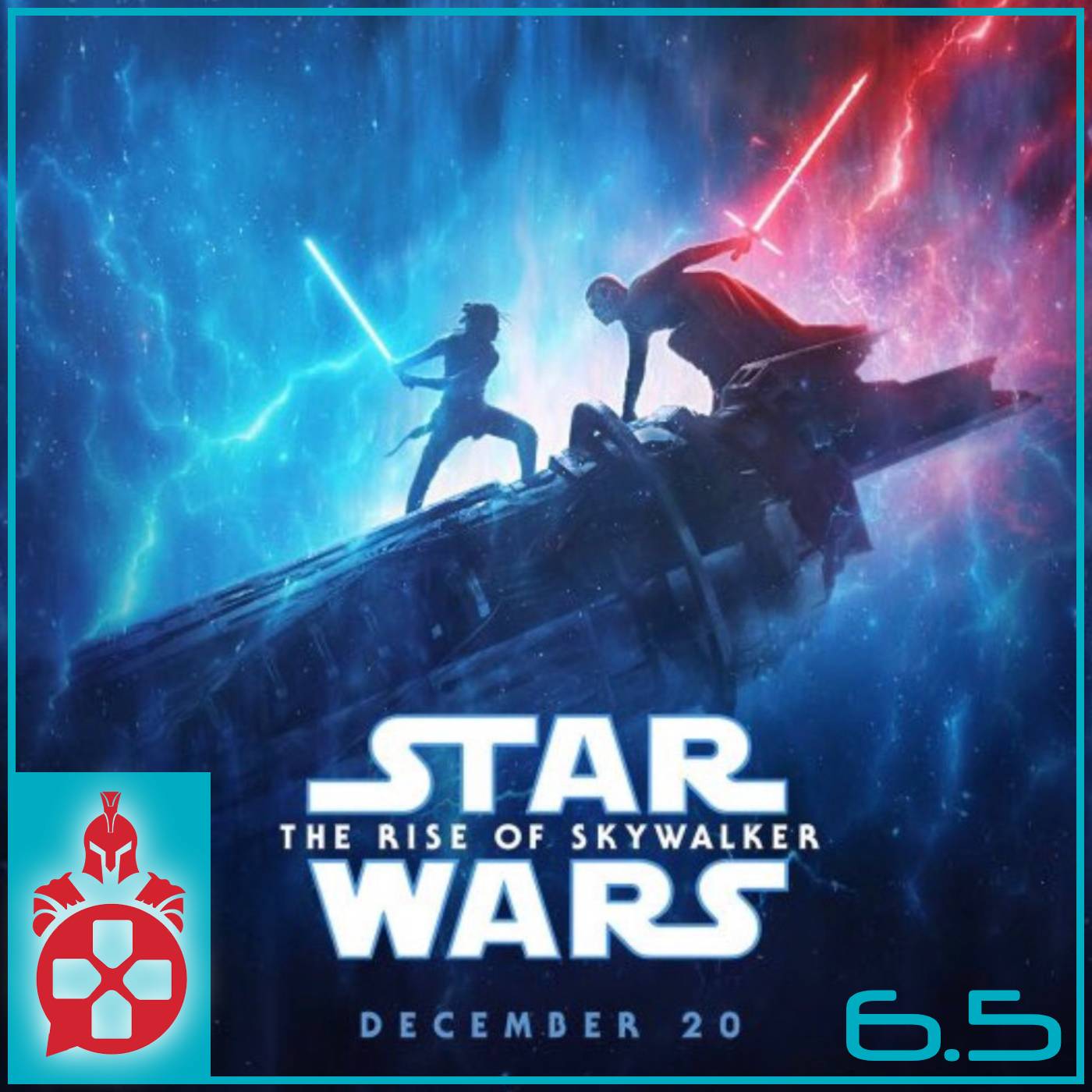 Holy cow! This week was chock-full of nerdy news stemming from Disney's D23 Expo! We've got a ton of great stuff to cover so let's dive right in! We chat about:
- New preview of Star Wars: Rise of Skywalker (2:16)
- The new trailer for The Mandalorian (9:10)
- Ewen McGregor's returning to Obi Wan Kenobi (17:20)
- Hey now, hey now, this is what dreams are made of for Lizzie Mcguire fans (19:15)
- New Marvel TV shows announced for Disney+ (30:10)
- Kit Harrington cast in Marvel's The Eternals (36:50)
- Disney World and Parks getting some new updates (38:30)
- Jeff Goldblum gets an awesome new show on Disney+ (43:32)
- First look at Emma Stone as Cruella (46:47)
- Real dogs used for Lady and the Tramp on Disney+ (50:09)
After the onslaught of crazy Star Wars, Marvel, and Disney news, we also take a look back at the latest week's standings for Fantasy Movie League (55:10). Congrats to Ben and Devon for finally unseating Nerdbomber from the top of the standings!
Last but not least, the crew gets into the weeds on some Parks and Rec trivia - see what we did there? Will Nerdbomber or Illeagle take the throne for the biggest Parks and Rec fan? Check it out at (57:45) to see!
Special shoutout to our indie-podcast friend of the week, Dem Fancy Dinosaurs! Check them out at https://www.demfancydinosaurs.com/ and every podcast catcher app!
Want to earn money for listening to your favorite podcasts? Be sure to check out Podcoin and sign up with our promo code "OnlineWarriors" for 300 free podcoin at sign up.
Our Patreon producer for this week's episode is: Ben Cheknis!
Want to become a Patreon producer too? Subscribe at the Knight tier on our Patreon (https://www.patreon.com/onlinewarriorspodcast) and also receive some great additional content! We have three tiers of patronage and you'll get exclusive access to awesome stuff like Bonus Segments, Vlogs, and Voting! Can't afford a subscription? You can still support the podcast by spreading the word, leaving reviews, and telling friends about the Online Warriors!
Reach out to us on Twitter: @OnlineWarriors1!