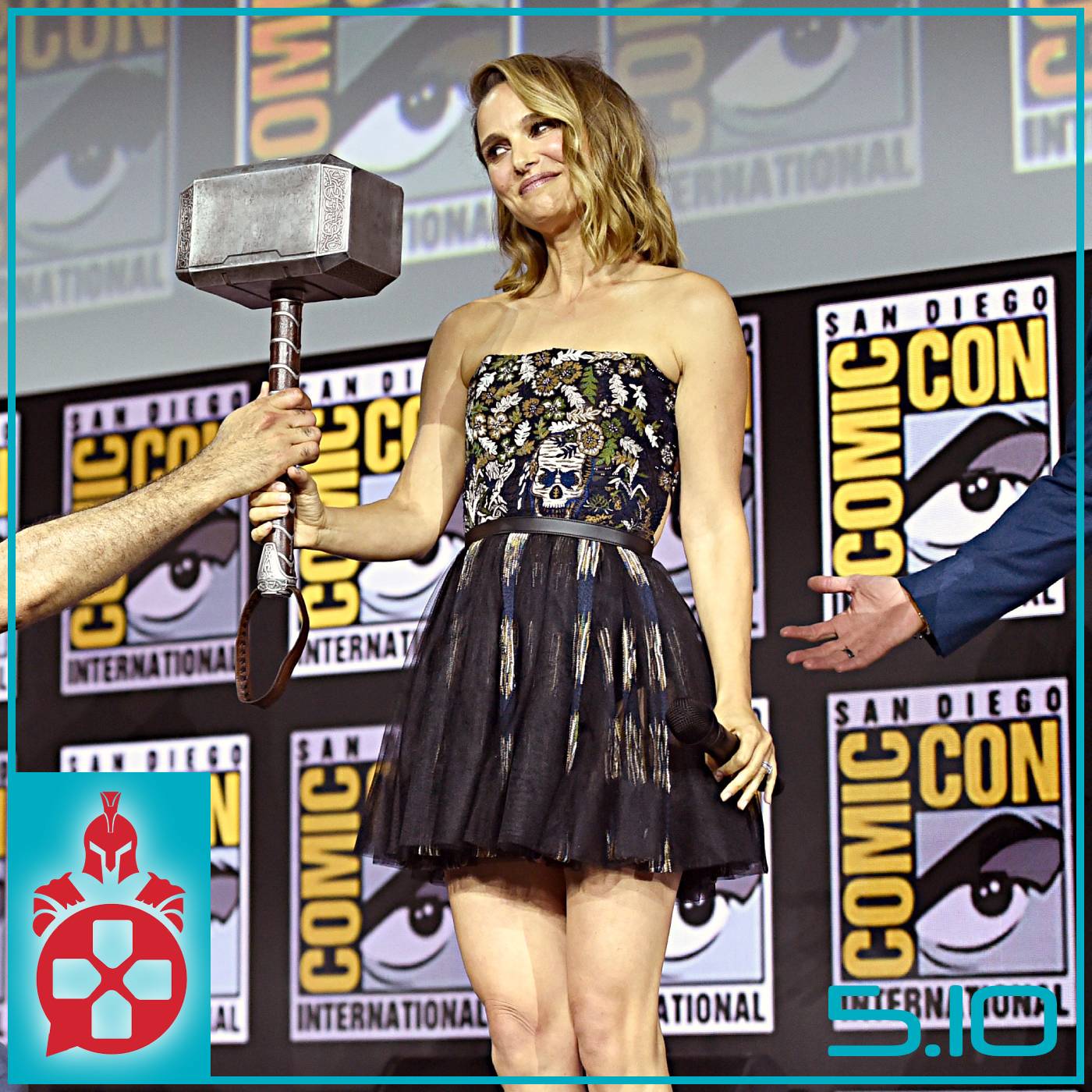 Woohoo! It's that time of year again - buckle up for our recap of some of the biggest announcements to come out of San Diego Comic Con 2019! We've got the full cast back together again and a great show lined up for you. First, we start off with the Round Table Round Up:
- Marvel reveals the details of the MCU Phase 4 [6:43]
- Tom Cruise surprises us all with a new Top Gun sequel [24:33]
- A new trailer drops for HBO's His Dark Materials series [35:14]
- A creepy new teaser for the CATS film drops [42:55]
- Rick Grimes gets his own movie trilogy [48:05]
Then, we check in with what the team has been up to the last few weeks!
- Techtic talks about some new Pokemon cards and Jupiter's moons [51:20]
- Nerdbomber gives her perspective on the live-action Lion King movie [55:50]
- Illeagle dishes about the latest shows he's been catching up on [1:01:53]
Of course, we have to check in with our weekly Fantasy Movie League standings! [1:03:43] If you'd like to take part in our Fantasy Movie League, search for the "Online Warriors Podcast" league on the FML website and use the password "podcast" - the league is open for all to join!
Finally, we wrap things up with our first competitive trivia show in a while (now that all the hosts are back). Illeagle and Nerdbomber duke it out in some SDCC trivia!
Special thanks and shoutout to our Patreon producer, Ben Cheknis!
Of course, can't forget Podcoin! Sign up now with code "OnlineWarriors" to get 300 free podcoin.
If you like what you hear, please drop us a review on Apple Podcasts or show us your support on Patreon at patreon.com/onlinewarriorspodcast. Patreon subscribers get access to EXCLUSIVE content, like our monthly special segment and our Patreon-exclusive vlogs.