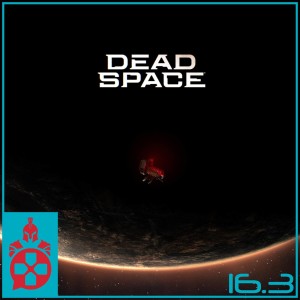 Wednesday Jul 28, 2021
Episode 16.3: Chucky TV Revival, Live-Action Pokemon Show, and a Dead Space Remake
Welcome back to another episode of the Online Warriors Podcast! This week, we have a plethora of spooky-scary news to cover. Let's get right into it!
SYFY and USA Networks release a trailer for the new Chucky series dropping this October (3:03)

A live-action Pokemon series is in development at Netflix (16:49)

EA and Motive finally announce the long-awaited Dead Space remake (29:15)
Then the crew catches up on what they've been up to for the past week!
Illeagle watches Fear Street and Ted Lasso, and starts reading Stephen King's The Stand (42:23)

Techtic watches My Name is Earl (43:35)

Nerdbomber... tinkers? (44:50)
Then we wrap it up with an Olympic-sized trivia event - and one of the first games hosted by Techtic in a long while! Check it out at (48:41)
This week's episode is brought to you by
Blinds.com
! Need to refresh the windows in your home? Right now Blinds.com is offering UP TO THIRTY-FIVE PERCENT OFF EVERYTHING, making it a breeze to upgrade any room in your home, indoors or out. Just head on over to:
https://blinds.gnv2.net/c/2544961/1102429/9086
Special shoutout to our Patreon Producers: Ben Cheknis and Steven Keller!
We'd like to thank each and every one of you for listening in every week. If you'd like to support the show, you can drop us a review on your favorite podcast platform or, if you're feeling extra generous, drop us a subscribe over at
Patreon.com/OnlineWarriorsPodcast
. We have three tiers of subscriptions, each of which gives you some awesome bonus content!
As always, we appreciate you tuning in, and look forward to seeing you next week! Stay safe and healthy everyone.
Find us all over the web: