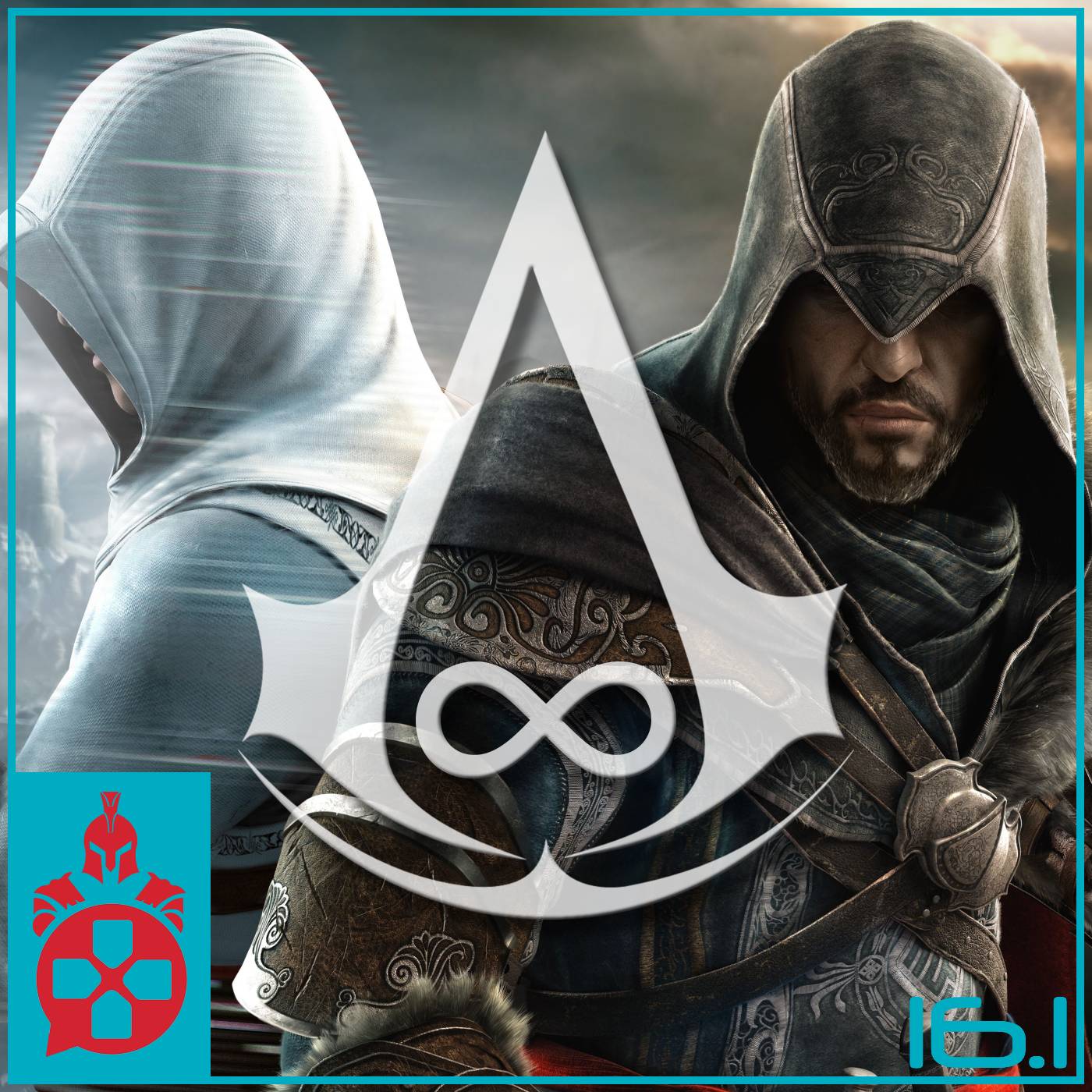 Welcome back to another episode of the Online Warriors Podcast! This week, our usual ringleader Illeagle is on vacation, so we double down on some extra news. It was a great conversation, so let's get right into it.
Nintendo announces a new OLED Switch (1:28)
Ubisoft takes a new direction with the newly announced Assassin's Creed: Infinity (9:41)
PlayStation's State of Play announces some new games, like Moss: Book 2 and Arcadageddon, while taking a deep dive into Deathloop (17:15)
A new trailer for Queenpins drops with some coupon-cutting craziness (28:51)
Disney announces it's newest animated feature, Encanto, with music from Lin-Manuel Miranda (32:36)
Then Techtic and Nerdbomber jump into their big blockbuster weekend as they discuss the latest movies they watched in our What Are You Up To segment.
Techtic watches Zack Snyder's Army of the Dead (38:06)
Nerdbomber watches the latest marvel from Marvel, Black Widow (42:13)
Then we wrap it up with some Dave and Busters trivia. See if Techtic can finally win in a competitor-less trivia game. (48:28)
This week's episode is brought to you by HelloFresh! Do you feel like you are stuck in a dinner rut? With HelloFresh you get fresh pre-measured ingredients with mouth watering seasonal recipes delivered right to your door. We've teamed up with HelloFresh to give our listeners $80 off. Go to https://hellofresh-ca.o5kg.net/c/2544961/791027/7893 and use code: HFAFF80 to get an $80 Discount off your first three boxes, including Free Shipping on your first box!
Special shoutout to our Patreon Producers: Ben Cheknis and Steven Keller!
Promo from our friends over at The Contrarians! 
We'd like to thank each and every one of you for listening in every week. If you'd like to support the show, you can drop us a review on your favorite podcast platform or, if you're feeling extra generous, drop us a subscribe over at Patreon.com/OnlineWarriorsPodcast. We have three tiers of subscriptions, each of which gives you some awesome bonus content!
As always, we appreciate you tuning in, and look forward to seeing you next week! Stay safe and healthy everyone.
Find us all over the web: