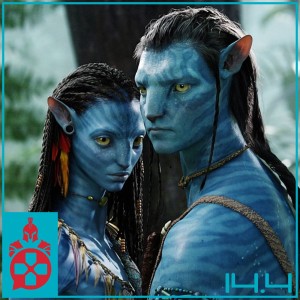 Wednesday Mar 17, 2021
Episode 14.4: Avatar Re-Release, The NFT Craze, and Tinder Background Checks
Welcome back to another episode of the Online Warriors Podcast! We've got a more tech-focused episode for you guys this week, with a lot of juicy discussion! Let's jump right in:
Avatar Re-Releases in Chinese theaters to re-take the top box office record (1:45)

NFT Artwork becomes a new crypto-craze (13:49)

Tinder partners with Garbo to introduce dating background checks (26:23)
The crew's been catching up on a ton of great content in the last week, and share their thoughts in the latest Hands On segment:
Nerdbomber watches Tom Holland and the Russo Brothers' latest project, Cherry (39:16)

Techtic delves into Spring Cleaning (43:55)

Illeagle watches The People vs. O.J. Simpson, reads Stephen King's latest novel Later, and discusses his typewriter (45:11)
To celebrate a famous actor's birthday, our quiz this week centers around Rob Lowe! See who takes home this week's trivia trophy at (48:11).
This week's episode is brought to you by Clarks! We are teaming up with Clarks and PODGO to bring you up to 30% off on select items, including on the iconic Clarks desert boot by going to PODGO.CO/CLARKS.
Special shoutout to our Patreon Producers: Ben Cheknis and Steven Keller!
We'd like to thank each and every one of you for listening in every week. If you'd like to support the show, you can drop us a review on your favorite podcast platform or, if you're feeling extra generous, drop us a subscribe over at
Patreon.com/OnlineWarriorsPodcast
. We have three tiers of subscriptions, each of which gives you some awesome bonus content!
As always, we appreciate you tuning in, and look forward to seeing you next week! Stay safe and healthy everyone.