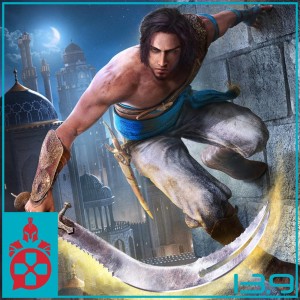 Wednesday Feb 10, 2021
Episode 13.9: The Big Game, EA Betting Big on Mobile Gaming, and Prince of Persia Delays
Welcome back to another episode of the Online Warriors Podcast! We've got a Lady and the Tramp special this week, with Illeagle and Nerdbomber holding down the fort. 
Let's jump right in with "The Big Game" recap!
Recapping the Superbowl game (6:55)
Discussing the Superbowl commercials (8:27)
Impressions of the Weeknd's Halftime Show (15:23)
Falcon and the Winter Soldier trailer debut (21:03)
Old trailer debut (30:00)
Then we jump into some gaming news to discuss:
The EA acquisition of Glu Mobile for $2.1 Billion (39:23)
The indefinite delay of the Prince of Persia remake (48:48)
The crew's been catching up on a ton of great content in the last week, and share their thoughts in the latest Hands On segment:
Illeagle watches WandaVision, plays Tony Hawk Pro Skater 1 & 2, and watches The Little Things (54:21)
Nerdbomber watches Palmer on Apple+ (58:21)
For our game show this week, we get retro with a solo-quiz all about Game Boy Games! (1:00:03)
This week's episode is brought to you by KIND! We are teaming up with KIND and PODGO to bring our listeners 10% or 15% off for military, teachers, students, first responders, doctors and nurses. Go to PODGO.CO/KIND that's PODGO.CO/KIND.
Special shoutout to our Patreon Producers: Ben Cheknis and Steven Keller!
We'd like to thank each and every one of you for listening in every week. If you'd like to support the show, you can drop us a review on your favorite podcast platform or, if you're feeling extra generous, drop us a subscribe over at Patreon.com/OnlineWarriorsPodcast. We have three tiers of subscriptions, each of which gives you some awesome bonus content!
As always, we appreciate you tuning in, and look forward to seeing you next week! Stay safe and healthy everyone.
Find us on Twitter: @OnlineWarriors1, @OWIlleagle86, @OWNerdbomber, @OWTechtic