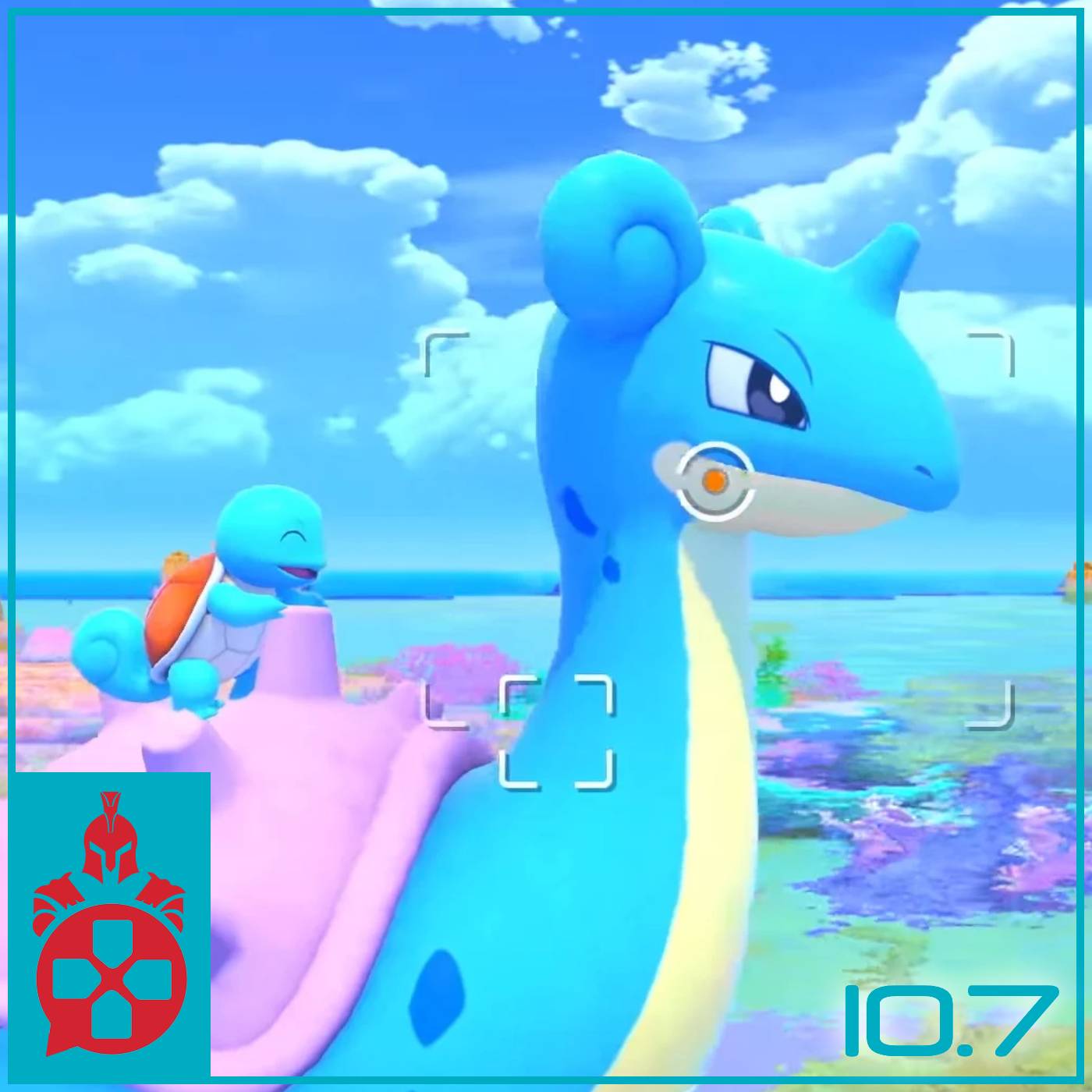 Welcome back to another crazy-packed episode of the Online Warriors Podcast! There's a TON of news to get through this week, so let's jump right in.
Pokemon Snap is getting a remake for the Nintendo Switch (3:02)

Rocksteady rumored to be working on a Suicide Squad game (8:28)
EA Play shows off Star Wars: Squadrons gameplay and debuts some new originals (15:00) ** A new Skate was also announced, but we skirted over it in our conversation.
Crash Bandicoot 4: It's About Time drops a new trailer and release date (27:44)
Michael Keaton may be reprising his role as Batman in the DCEU (34:30)
Apple TV+ releases a new trailer for Foundation (45:21)
Netflix unveils a trailer for a new animated original, Over the Moon and Techtic has THEORIES (49:35)
Microsoft shutters the door on Twitch-competitor, Mixer (53:24)
Facebook acquires Ready at Dawn (56:39)
After our lengthy news coverage, we go a little more hands-on and see what we've each been up to the past few weeks:
Illeagle starts enjoying his time with TLOU2 and watches The Floor is Lava (59:46)

Nerdbomber watches Love Life and Space Force (1:00:59)
Techtic starts a rewatch of Avatar: The Last Airbender (1:06:18)
Unfortunately, Fantasy Movie League as a whole is on hold due to current events that have results in movie delays and theater closures.
But, we still get elemental with our trivia! See who retained the most information from their high school chemistry class, and learn along with our Periodic Table trivia! (1:06:52)
This week's promo:
Hugo's There
! If you love sci-fi novels, you'll want to check this podcast out as Seth reads through all the Hugo winners. Who knows, you might catch Nerdbomber on the show soon. ;)
Special shoutout to our Patreon Producer:
Ben Cheknis.
We'd like to thank each and every one of you for listening in every week. If you'd like to support the show, you can drop us a review on your favorite podcast platform or, if you're feeling extra generous, drop us a subscribe over at
Patreon.com/OnlineWarriorsPodcast
. We have three tiers of subscriptions, each of which gives you some awesome bonus content!
As always, we appreciate you tuning in, and look forward to seeing you next week! Stay safe and healthy everyone!