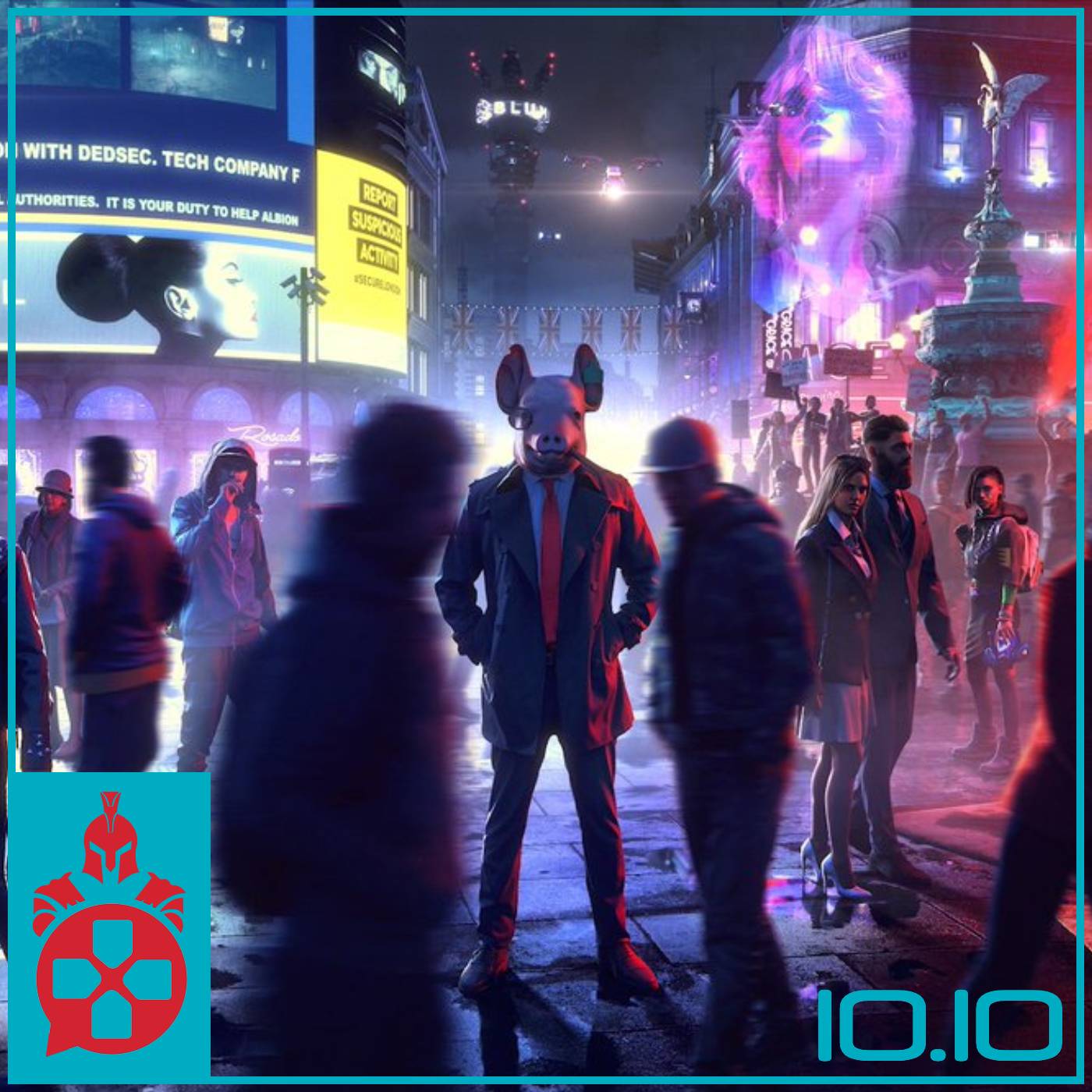 Welcome back to another episode of the Online Warriors Podcast! This week, Illeagle is on vacation so we have a fun Nerdbomber/Techtic combo episode! There's a ton of great news to cover, so let's hop to it!
We cover
Ubisoft Forward (1:13)
, which included:
- Watch Dogs Legion movie and gameplay details (1:35)
- Brawlhalla coming to mobile devices (8:19)
- Tom Clancy's Elite Squad cinematic trailer (11:00)
- Hyperscape trailer and gameplay preview (14:38)
- Assassin's Creed Valhalla gameplay details (20:16)
- Far Cry 6 reveal trailer (29:19)
and
Devolver Direct (34:47)
which included:
- Carrion gameplay (35:16)
- Serious Sam 4 release date and trailer (38:02)
- Fall Guys release date and trailer (39:18)
- Shadow Warrior 3 gameplay (41:04)
Then we wrap things up by discussing
Ready Player Two
from Ernest Cline. (43:27)
After our news coverage, we go a little more hands-on and see what we've each been up to the past few weeks:
- Techtic binges on books like Watership Down, makes pickles, and buys a mess kit (47:52)
- Nerdbomber watches Guns Akimbo and Palm Springs (50:38)
Unfortunately, Fantasy Movie League as a whole is on hold due to current events that have results in movie delays and theater closures.
This week we have a fun one-on-one over/under trivia based on the Raspberry Pi and Arduino! Check it out at (55:53)
Special shoutout to our Patreon Producer:
Ben Cheknis
.
We'd like to thank each and every one of you for listening in every week. If you'd like to support the show, you can drop us a review on your favorite podcast platform or, if you're feeling extra generous, drop us a subscribe over at
P
a
t
r
e
o
n
.
c
o
m
/
O
n
l
i
n
e
W
a
r
r
i
o
r
s
P
o
d
c
a
s
t
. We have three tiers of subscriptions, each of which gives you some awesome bonus content!
As always, we appreciate you tuning in, and look forward to seeing you next week! Stay safe and healthy everyone!